Geoactive is pleased to announce a new re-seller agreement with GeoSoftware™, the global trusted partner providing geoscience software and consulting services for enhanced subsurface knowledge.
This agreement enables GeoSoftware to offer Geoactive products into their market and broadens the network and reach of Geoactive's innovative subsurface technologies, Interactive Petrophysics (IP) and Interactive Correlations (IC), making the software more accessible throughout the global energy industry.
"As we continue to establish and grow the new Geoactive brand, we are striving to make it easier for potential consumers to gain access to our mission critical software and solutions. Through this re-seller agreement with GeoSoftware, we will be able to better serve our global customer base by having more people representing our software all over the world, enabling energy companies to access and benefit through the combination of our cutting-edge geoscience solutions," said Derek Crombie, Managing Director, Geoactive Limited.

"Geoactive's solutions are a great complement to our existing portfolio of geoscience software and services," said Kester Waters, Chief Executive Officer, GeoSoftware. "Operators around the world working on projects that require high-tech advanced petrophysical interpretation and processing stand to significantly benefit from the advantages Geoactive's software brings to the energy industry."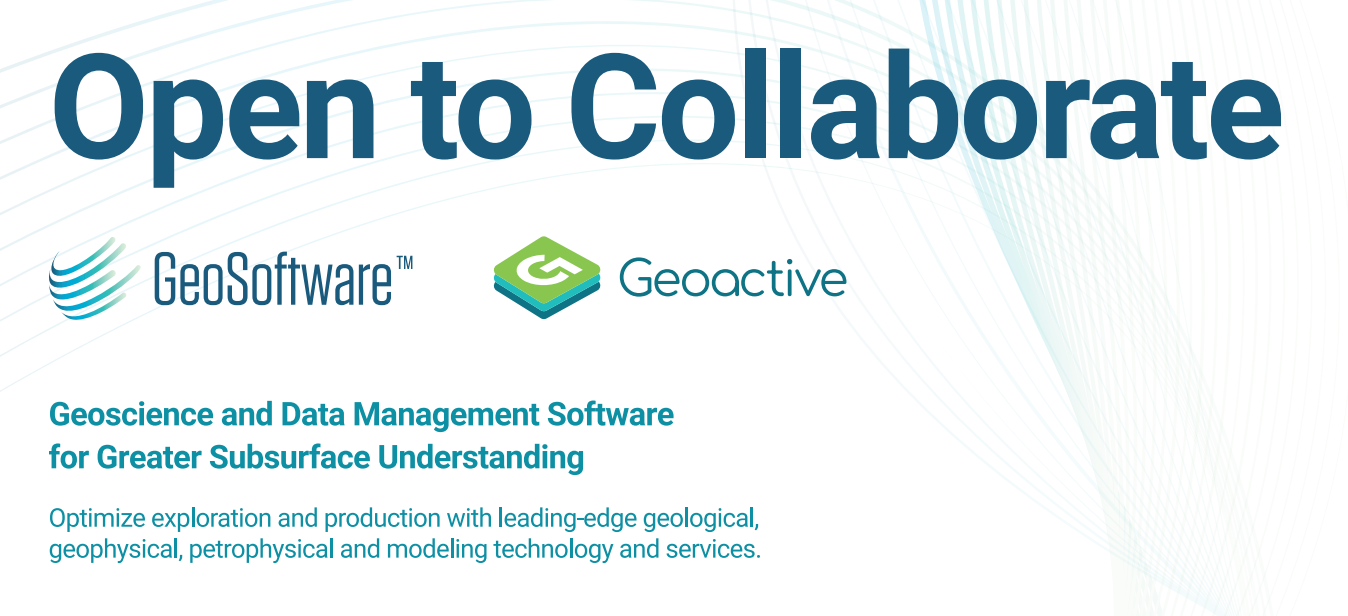 GeoSoftware is the global trusted partner for geoscience software and consulting services that enhance subsurface knowledge. Through passion for innovation and technology, we enable the global energy industry to make the most efficient and accurate decisions that responsibly deliver global energy security. For over 35 years, GeoSoftware has implemented our deep knowledge and expertise of the subsurface into innovative geoscience technology that provides unique, customer-oriented solutions to the toughest energy industry challenges. Headquartered in Houston, Texas, USA, GeoSoftware has 150 employees located in 18 countries from which we serve over 450 clients across the globe.

Contact Information
Geoactive Limited Media Relations
Claire Sim
claire.sim@geoactive.com

GeoSoftware Media Relations
Monica Iglesias Lippe
monica.iglesias@geosoftware.com