IC for Stratigraphic Awareness

Stratigraphic Awareness in IC
Build and use Stratigraphic schemes for multiple sources, e.g. biostrat. lithostrat. chornostrat. (such as the latest ICS strat scheme) to correlate across local strat. variations.
Identify potential stratigraphic traps or simply generate stratigraphic columns to display your well in a regional sense, IC stratigraphic awareness can help.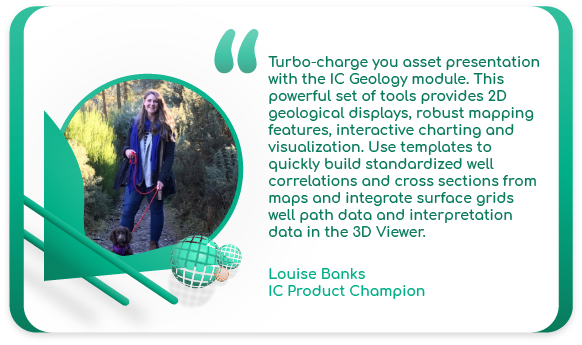 Building Strat Schemes
By adding stratigraphic awareness to IC's visualisation tools, you can bring the concept of geological time to your Wells and expand your regional interpretation quickly and easily.
IC allows you to build and store a variety of stratigraphic schemes, built from dictionaries, that are linked to specific data, to ensure a confident understanding and interpretation of the adjacent strata to quickly identify missing data and unconformities within your Wells.
Build related data from a single dataset, tops can become zones, that can build ages and additional zonal data as well as specific lithologies

Build age/depth mapping to display wells in chronostratigraphic age

Maintain control over stratigraphic relationships through user-defined dictionaries

Calculate True Stratigraphic Thickness
Pictured: Stratigraphic Schemes can build new data based on the applied relationships as a guide. Interactive editing, gridding and zonal mapping reporting can tie back to these relationships.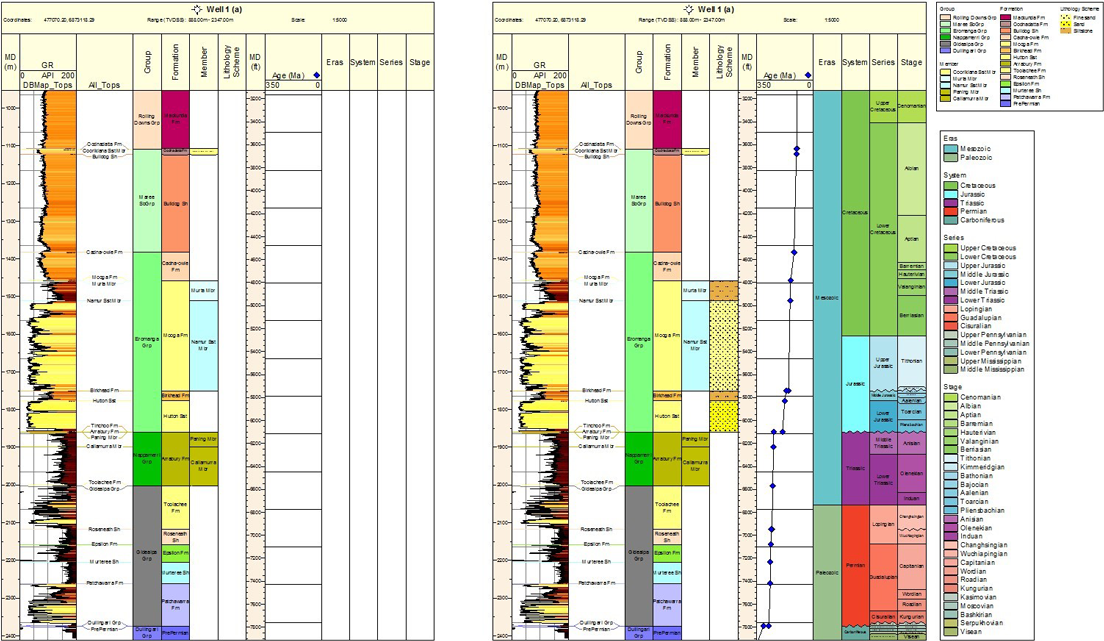 Stratigraphic Analysis and Interpretation
Identifying which units are present or absent in your wells. Identify younging direction in your data. These steps are at the cornerstone of all stratigraphic understanding built within IC.
The stratigraphic correlations and stratigraphic zonal mapping generated within IC can utilise the stratigraphic columns built to apply rules to the data. These rules will quickly, and visually, identify busts in the data interpretation, busts in the trap, busts in the expected reservoir or the continuity of zones across a region.
Stratigraphic analysis for any well build a much deeper understanding of both the stratigraphic and the possible structural elements to your subsurface asset.
Quickly display step-changes in zonal analysis mapping based on known stratigraphic relationships
Plot your well data by Age or True Stratigraphic Thickness as well as TVD or MD
Generate Well driven Wheeler diagram correlations
Generate regional correlation by removing local naming inconsistencies for a standardised (ICS) view
Generate Sequence Stratigraphy plots for sediment supply or accommodation space are desired
Generate Stratigraphic grids quickly for log statistics, thickness, named attributes or depth.


Pictured: Flexible displays allow a multitude of depth references to drive correlation or single well plots. TST, Age as well as MD TVDSS and TVD can highlight subsurface variations easily.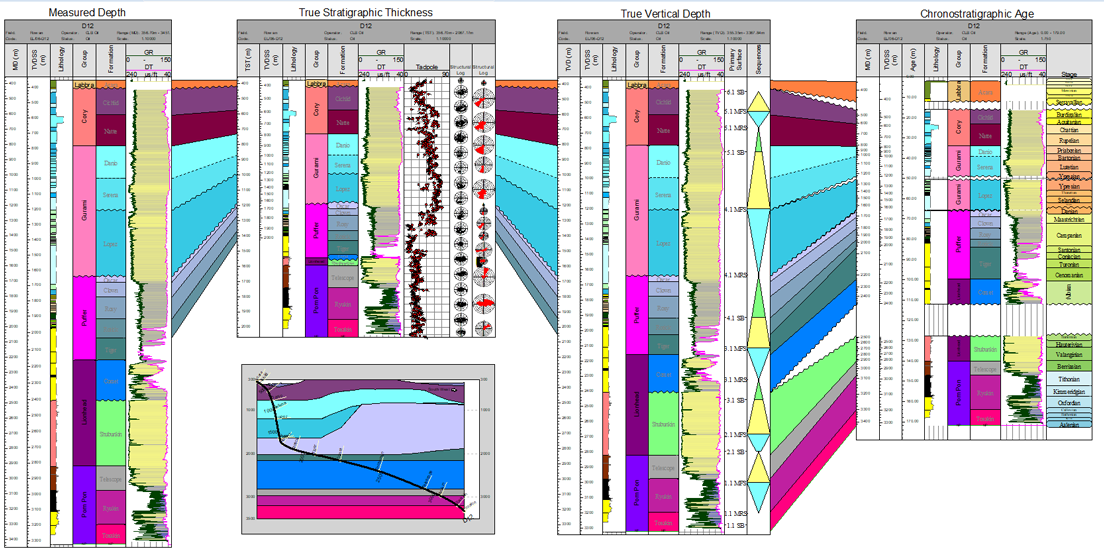 Explore IC
For years, we have continued to build on our understanding of what you need to ensure consistent and powerful interpretations of your subsurface data. Click on each section below to read more about each of our four cornerstone toolkits.
---