IC for Production Monitoring

IC for Production Monitoring
Pull in the history of your production data to create dynamic reviews with up-to-date field understanding.
Download The Flyer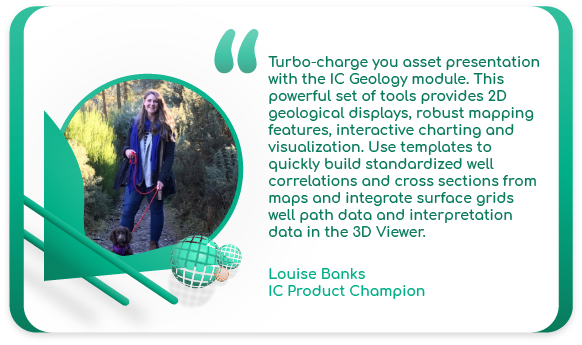 The provision of a production monitoring and visualisation toolkit (RPM) expands IC's capabilities, bringing in historical data to cover your whole asset lifecycle.
Synchronise your IC database to external data stores to pull in regularly updated values
Build a series of automated scripts to improve your data gathering and analysis of raw data
Generate and save reports for time-based data to share alongside production profiles or graphs
Pictured: Flexible display styles of date-based drilling, production, injection and economic data as profiles, tables and well plots integrate to show.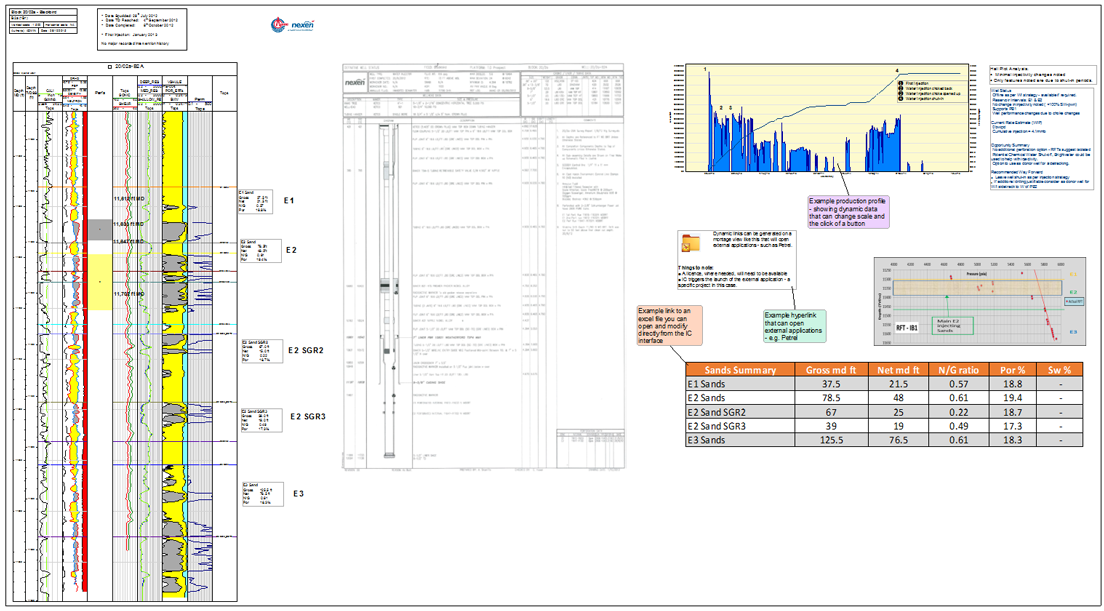 RPM was originally designed to provide production and field development teams with the resources needed to build and display well data as they wish to improve the understanding and identification of anomalies across their field or basin.
Display dynamic queries to step through your well history directly on your map
Visualise dynamic inter-well variations across fields over time using grids in 2D or plots in 3D
Synchronise maps with production databases to automatically update views
Generate single-well and basin-wide summaries using standardised displays format and plot styles
Include date-qualified temperature or pressure logs to show the changes downhole for each wells
The addition of time-stamped data provides you with the tools to view and understand the history of your field easily. Assess well performance history and investigate the geological reasons behind changes in production, water cut or pressure. It makes it possible to identify potential risk for reduced performance and make swift decisions on how to alter the current routine and save days of downtime and confirm any change with confident application of measured data.
Pictured: Integrating production grids, dynamic queries, well plots showing date-qualified temperature logs and production profiles can give a more holistic view of your field for regular summary reviews.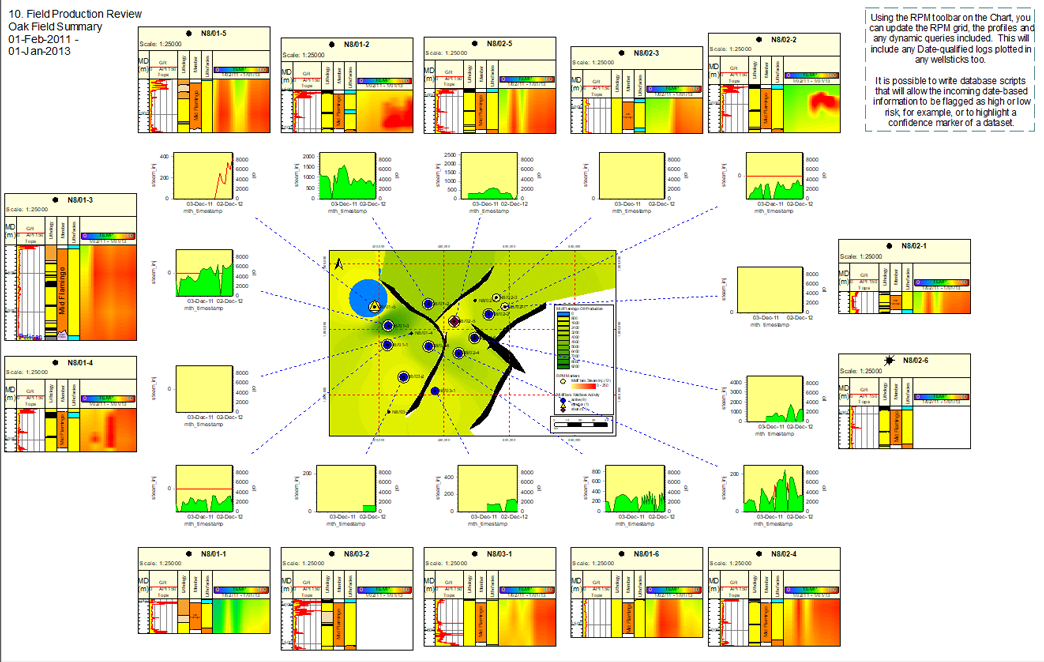 Explore IC
For years, we have continued to build on our understanding of what you need to ensure consistent and powerful interpretations of your subsurface data. Click on each section below to read more about each of our four cornerstone toolkits.
---