IC for Data Management

IC for Data Management
IC makes data sharing simple. Integrate disparate data sets to allow your entire team to work together flawlessly.
The Data Management tools available include the ability to set standard naming and style for display as well as the ability to rename and modify raw data in bulk if desired.
Download The Flyer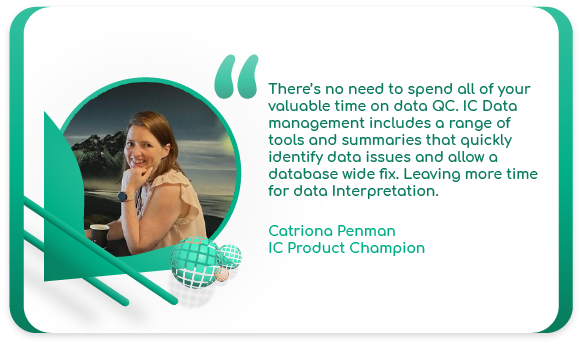 IC takes all types of disparate well data and analysis results available to be interpreted together, improving communication and collaboration across all teams. IC is intended for both corporate data store managers and individual users alike. Its flexible, and secure SQL-based platform offers powerful data management, maintenance and quality control capabilities.
Reformat, rename, convert and move data easily
Re-sample and depth-shift data for multiple wells quickly
Rely on IC's dictionaries to verify data rapidly and reliably
Query and report on data availablility within your wells
Robust single-table views summarise each well or project's data
Pictured: Summary tables show data coverage while maintenance tools allow you to modify and create additional data quickly while User security options keep that data safe while sharing your database.
Quality control and security tools are included to ensure transparent and efficient control is maintained over all data. Data sharing between other populate industry standard subsurface applications
Build User-specific security settings to ensure safe sharing between your team and partners
Connect directly to LR's IP software
Links directly to Petrel, OpenWorks and Stratabugs with optional data links or plugins
WITSML-compliant, with powerful scripting to automate imports
Embedded security gives complete control over which users can access or modify data. With data in one secure, well-structured workspace, IC lets geologists, reservoir engineers and production teams work together to identify new solutions and ideas.
Pictured: Flexible database allows management and creation of any table. Standard data styles can allow standardisation and formatting across the database.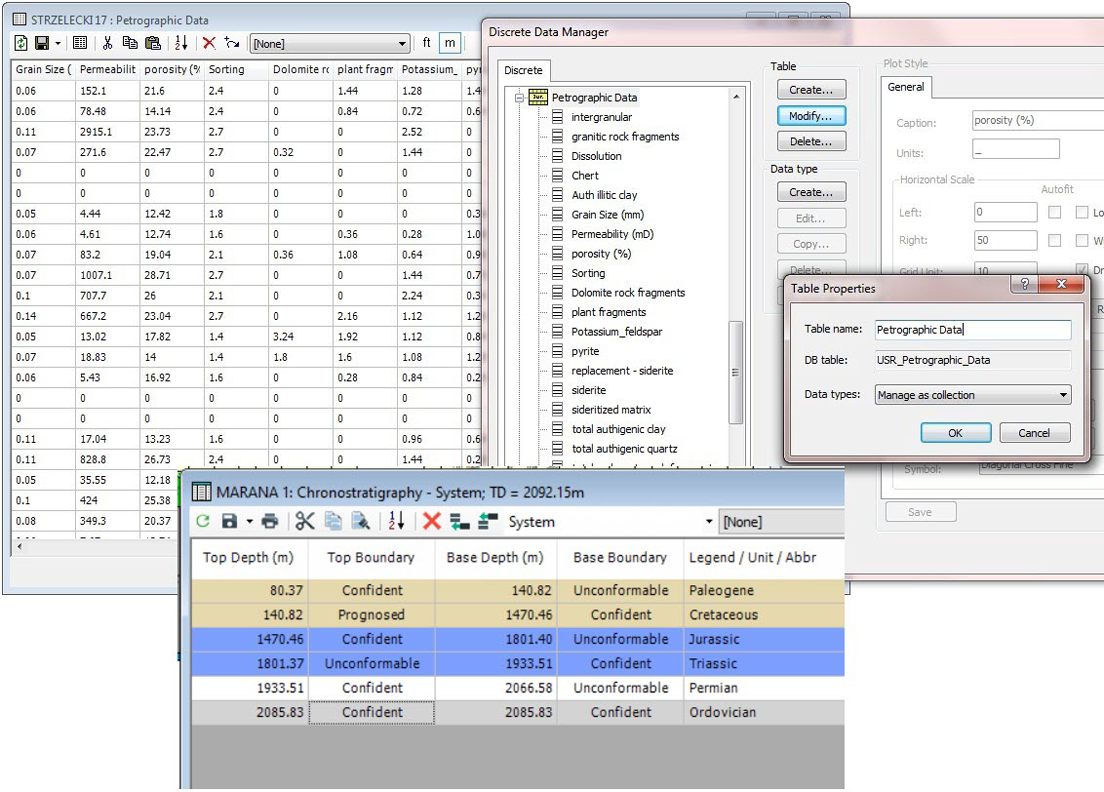 Explore IC
For years, we have continued to build on our understanding of what you need to ensure consistent and powerful interpretations of your subsurface data. Click on each section below to read more about each of our four cornerstone toolkits.
---