IP for Geology

IP for Geology
IP Geology moves beyond petrophysics with a compelling selection of geological interpretation tools.
Perform a full range of corrections on your raw image data with our state-of-the-art Image Analysis module. Create petrophysical groups and predict facies types in related wells with Rock Typing.
Working in close harmony with other IP modules, IP Geology brings leading edge statistical analysis, visualisation and automation to bear on your reservoir characterisation.
Download The Flyer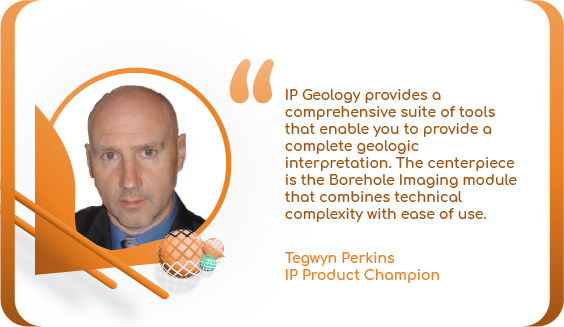 Image Analysis
Our Image Analysis module offers a complete workflow for rapid image log processing, correction and interpretation. With new proprietary techniques and unique, patented technology, it lets you take independent control of your own image data and analysis to cut costs and end reliance on service companies.
Process and interpret any wireline or LWD image log
Correct and enhance raw images
Step through image analysis workflow to control interpretation
Turn your team into image analysis experts with our specialist training
Pictured: Visualise your geology using the image analysis module. Gain a better understanding of bed relationships using the 3D wellbore viewer.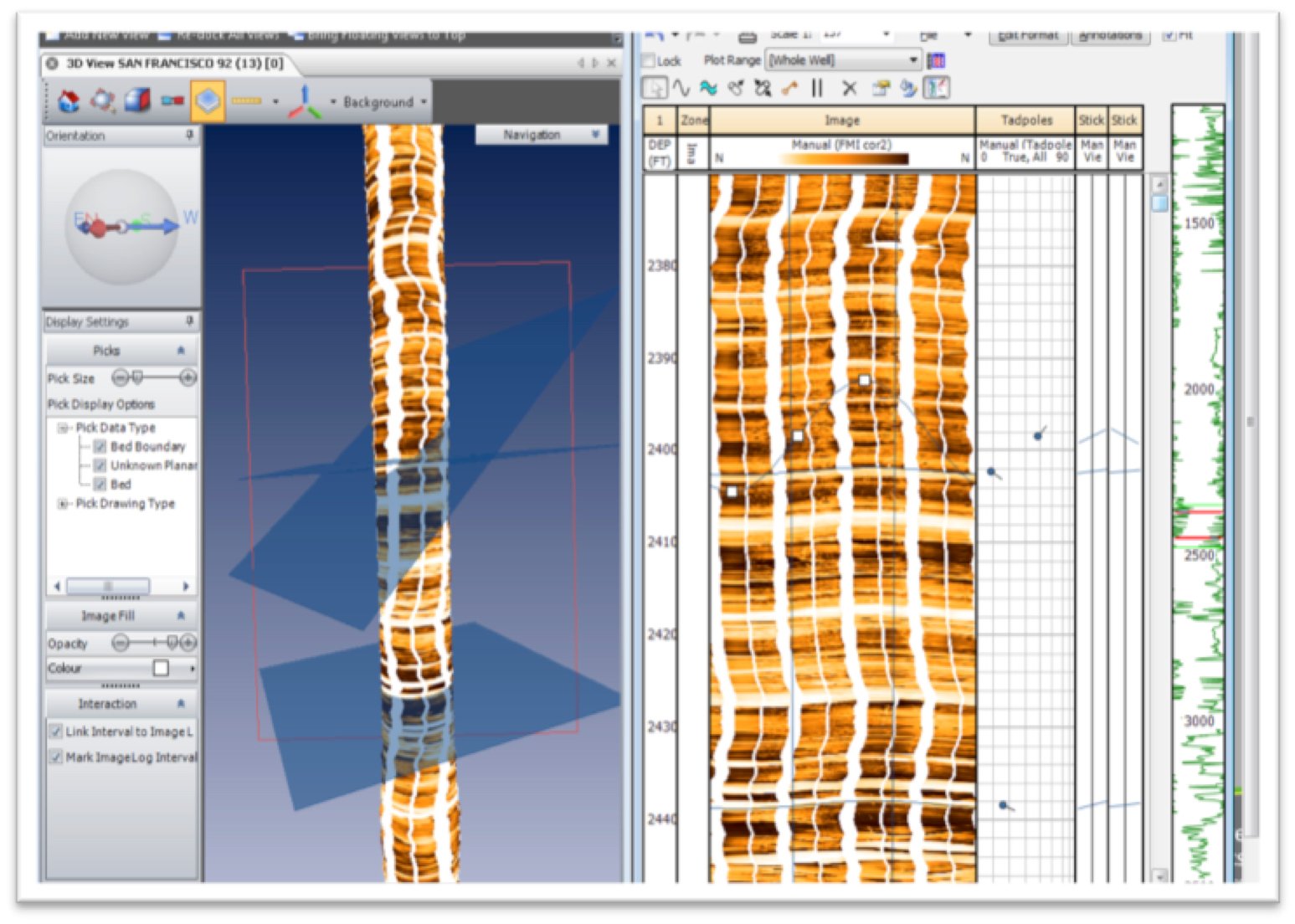 Rock Typing
Rapid and easy to learn, Rock Typing employs powerful algorithms to deliver repeatable and accurate facies classifications. With both Cluster and Self-Organising Map capability, you can analyse core or raw log data to cluster, zone and focus on the best approach to lithology, porosity and saturation.
Build and apply a facies model to any number of wells
Cross-plots and starplots graphically show how key input parameters affect facies selection
Compare any Rock Typing models in Contingency Table, including core data and manual picks
Pictured: Visualise the results of Self Organising Maps in 3D or 2D.