IP for Reservoir Engineering

IP for Reservoir Engineering
Our IP Reservoir bundle offers every imaginable feature for pin-sharp reservoir understanding, potential quantification and production optimisation. Create saturation height models from core and logs and predict facies. Qualify porosity and permeability with Hydraulic Flow Units. Organise and analyse all your Formation Testing data.
With the Production Logging suite, you only need one module to organise, edit and analyse all your PL data. Take advantage of IP's end-to-end integration to combine PL and wireline data to refine both open and cased hole interpretations.
Download The Flyer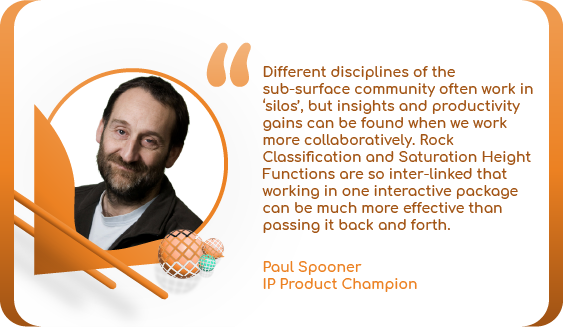 Saturation Height
Analyse, quality control and correct capillary pressure data the easy way with Saturation Height. Apply industry-standard or your own custom fitting functions to quickly build a robust water saturation model from SCAL Pc data. Integrated workflow with other IP modules saves significant further effort.
Reduce uncertainty in your petrophysical model
Integrate multiple saturation height functions with our Function Mixing tool
Apply functions to offset wells where no core Pc data is available
Fit and apply functions per facies or per flow unit
Link Free Water Level across multiple wells
Pictured: Visualise your saturation height functions in 2D or 3D to gain a better understanding of your model.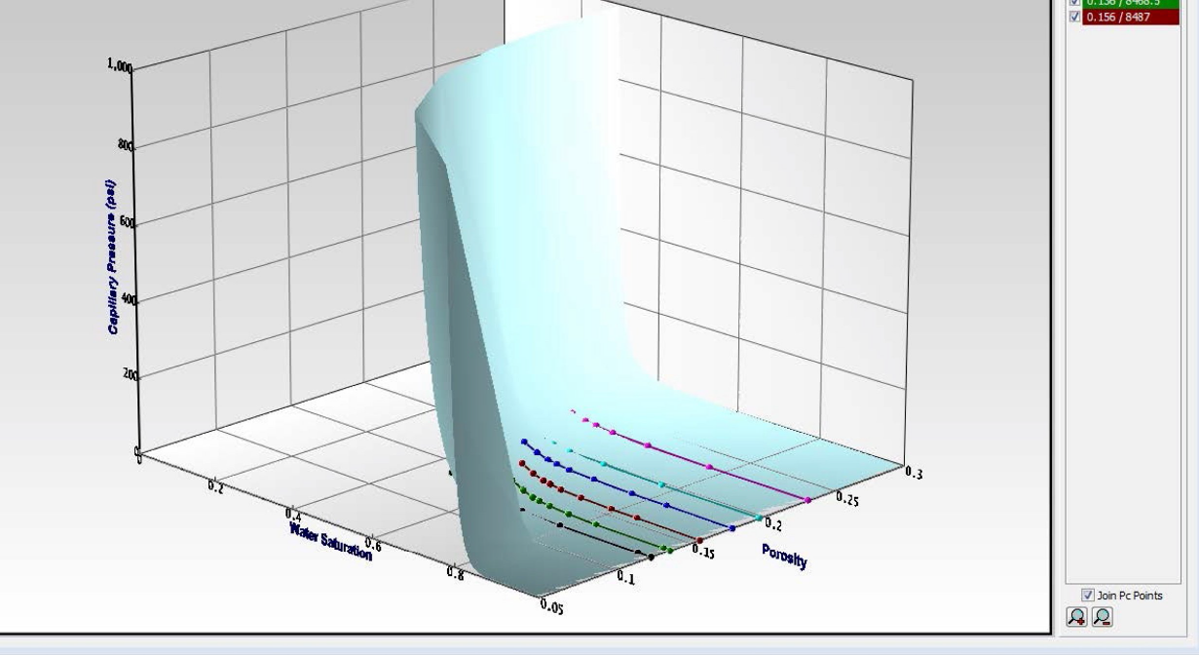 Formation Testing
Organise, display, analyse and interpret your pressure test data – all in a single module. Formation Testing works with all pressure test types made with different suppliers' downhole tools to produce a comprehensive formation test report.
Generate and visualise graphical drawdown and build-up analyses. Estimate mobility and permeability. With Formation Testing's automated tools, you can process multiple pressure tests and summarise an entire well's results in minutes.
QC pressure tests run by service companies
Produce full-blown objective analysis and robust, easily-digested reports
Build greater knowledge of your reservoir's zones of interest
Pictured: Analyse the drawdown and build up of each formation pressure test and derive final formation pressures.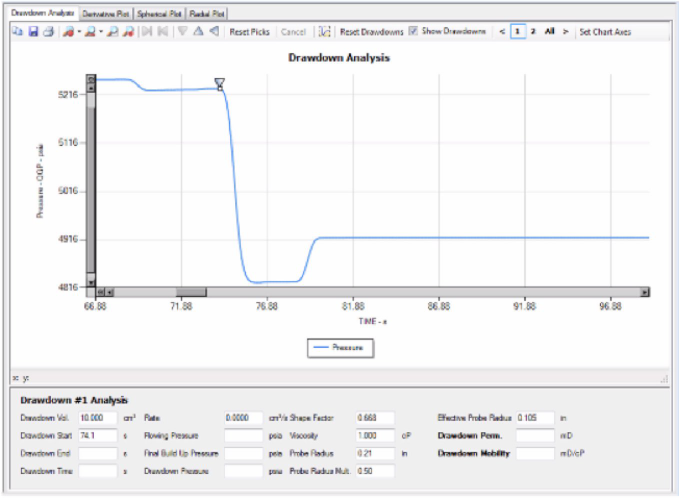 Production Logging
Production Logging (PL) campaigns generate vast amounts of data. Our Production Logging module gives you one place and one extensive set of tools to organise, edit and analyse it. Trust Production Logging to help you spot exactly where production problems lie, so you can target actions to improve productivity and revenue.
Identify downhole producing zones. Quantify their contribution to overall flow. Calculate gas, water and oil volumes at each reservoir depth. Access a completely new workflow dedicated to PL interpretation in deviated or horizontal wells.
Specialist tools to import, calibrate and edit PL data
Calculate multi-phase flow
Integrate PL with open hole data within IP to enhance understanding
Cut outsourcing costs by taking control of your own PL interpretation
Pictured: Visualise your production logging data in IP, including cumulative flowrates, zonal contributions and apparent velocities.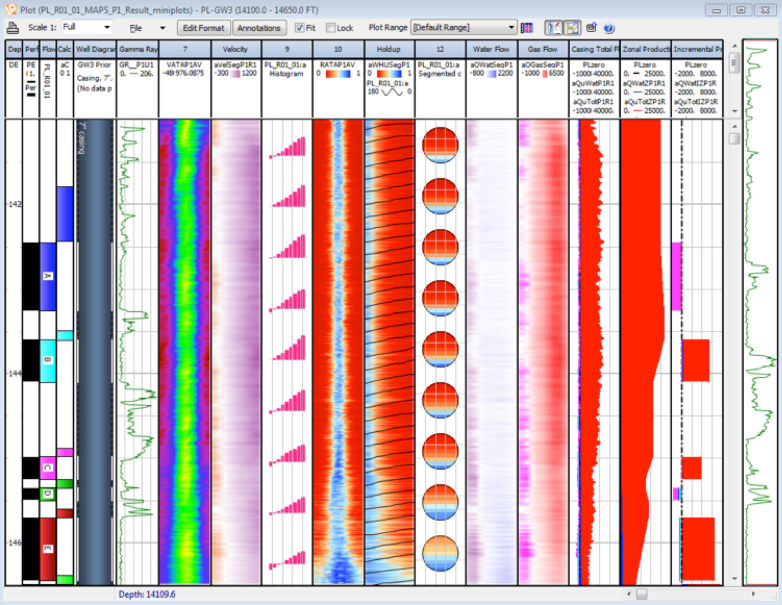 Hydraulic Flow Units
Classify reservoir rock into hydraulic flow grades with Hydraulic Flow Units (HFU). HFU bases its flow models on log and core data from single or multiple wells, relating permeability and porosity to production flow potential.
You can apply the HFU model as an input to IP's statistical modules for nearby wells and define a continuous flow unit curve across the full data interval of the target well. Taking advantage of popular industry standards, HFU unlocks a powerful application for all core data across any field.
Predict potential production value prior to well completion
Identify zones with similar flow potential across multiple wells
Refine static reservoir models and enhance saturation height calculation, helping better estimate hydrocarbon saturation
Pictured: Classify porosity and permeability data into distinct hydraulic flow units. Classification can be carried out using Winland R35, Pitmann, Rock Quality Index and Lucia Rock Class.