IP for Cased Hole Analytics

IP for Cased Hole Analytics
Our IP Cased Hole suite of modules give you the tools to make well informed decisions quickly and efficiently based on data gathered all in one place.
Analyze and review the condition of downhole casing using our Casing Inspection module.
Make fast and well informed operational decisions about the cement job using our Cement Evaluation module. Identify poorly cemented regions and take immediate action.
Determine behind casing reservoir water saturation using the Sigma Analysis modules
With the Production Logging module, you only need one module to organize, edit and analyze all your PL data. Take advantage of IP's end-to-end integration by combining and refining open and cased hole interpretations side by side.
Download The Flyer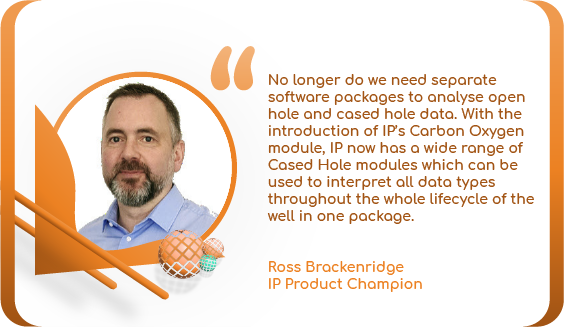 Cement Evaluation
Make fast, well-informed decisions on cement bond quality for safe and efficient drilling, production and abandonment. Cement Evaluation independently assesses data from all major tool types, from traditional Cement Bond Log equipment to advanced ultrasonic devices.
Its detailed, user-friendly isolation report makes it clear which zones are most likely to provide annular hydraulic isolation.
Enhance wellsite safety with optimal decision making
Save hours over manual methods
Combine and compare bond results with open hole data
Pictured: The Bond Focus Plot which allows users to interactively adjust the cut-off parameters for fluid and cement and see the results change real-time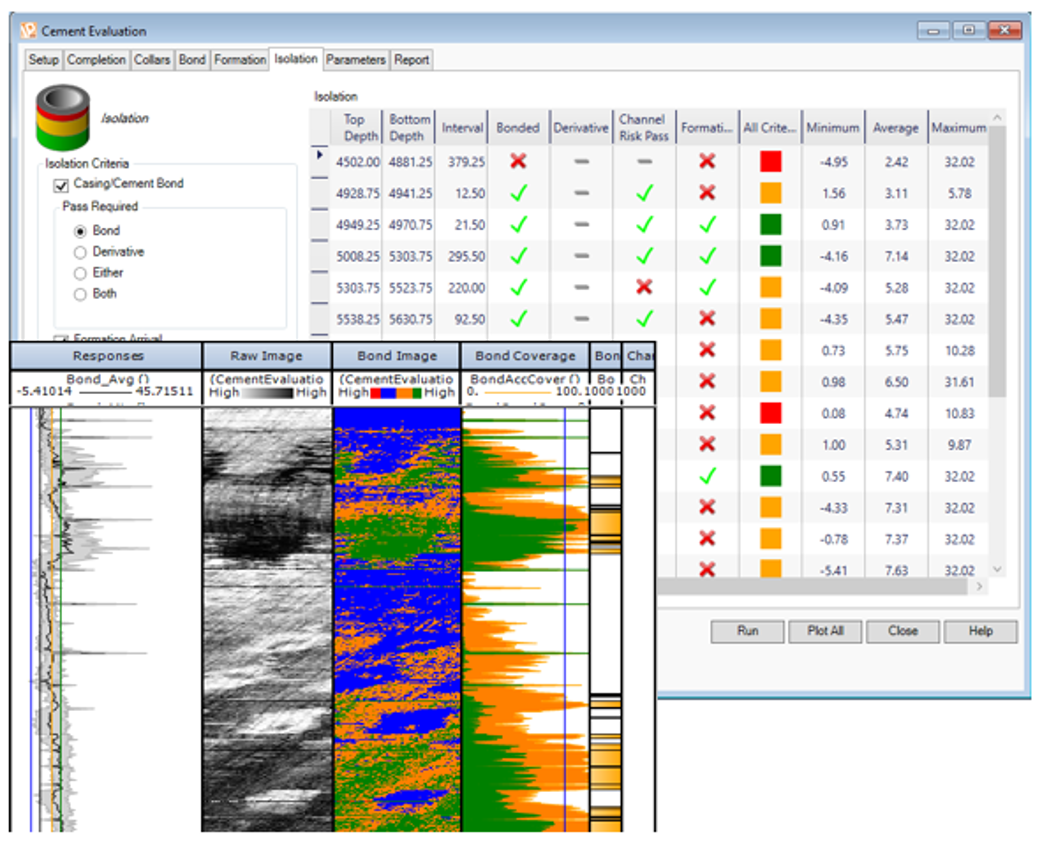 Production Logging
Our Production Logging module gives you an extensive set of tools to organise, edit and analyse a whole variety of Production Log data types. The module helps you spot exactly where production problems lie, so you can target actions to improve productivity and revenue.
Identify downhole producing zones. Quantify their contribution to overall flow.
Calculate gas, water and oil volumes at each reservoir depth. Access a completely new workflow dedicated to PL interpretation in deviated or horizontal wells.
Specialist tools to import, calibrate and edit PL data
Calculate multi-phase flow
Integrate PL with open hole data within IP to enhance understanding
Cut outsourcing costs by taking control of your own PL interpretation
Pictured: Visualise your production logging data in IP, including cumulative flowrates, zonal contributions and apparent velocities.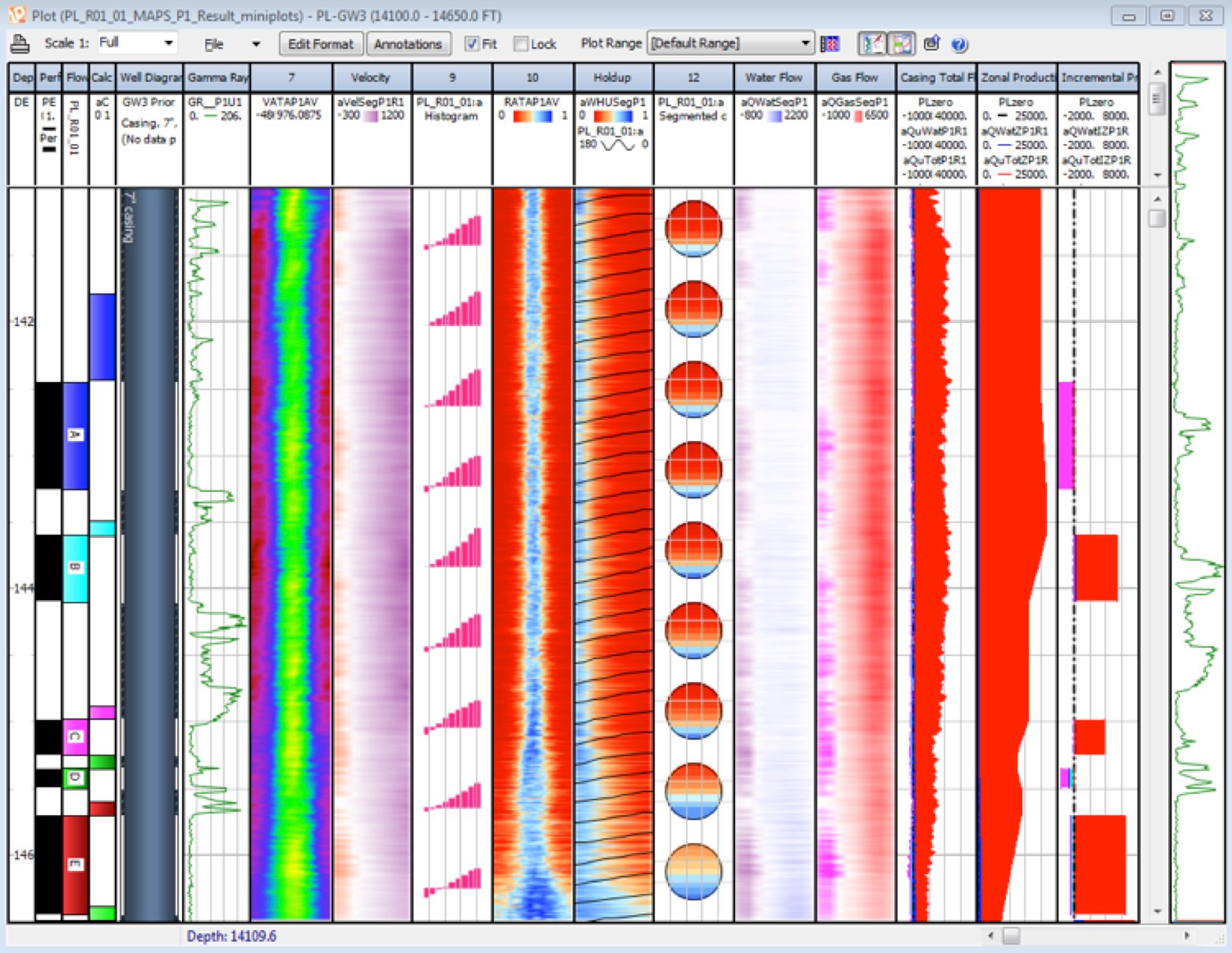 Sigma Analysis
The Sigma analysis modules are used to determine reservoir water saturation through casing by analyzing Pulsed Neutron log data
Consists of two modules, one for Stand Alone analysis and another designed for Time Lapse analysis
Uses Material Balance Equation to determine the water saturation behind pipe
Interactive log plots and cross plots allow for the interactive selection of key parameters such as Sigma Water and Sigma Clay
Saturation Results are updated real-time as parameters are adjusted
Pictured: Carry out sigma analysis to determine reservoir saturation from your pulsed neutron log data.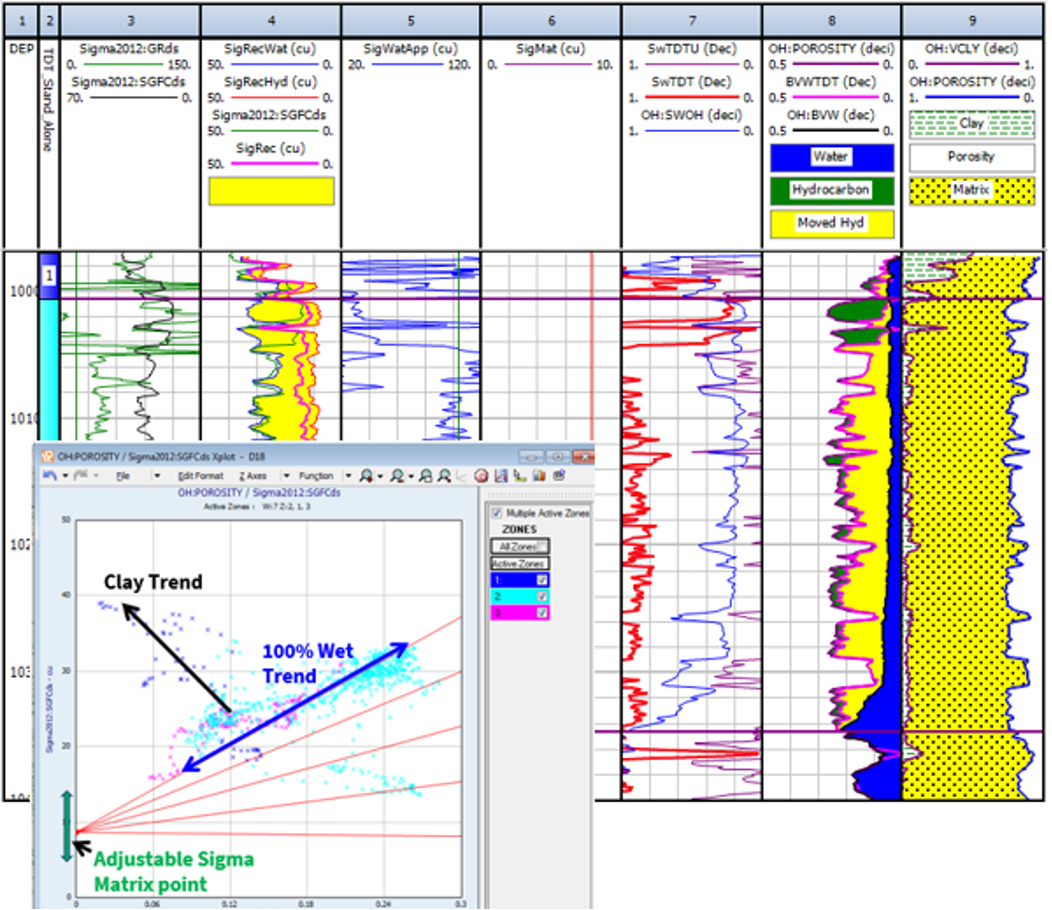 Casing Inspection
The Casing Inspection module allows for inspection and monitoring of downhole pipe condition.
Uses data from Multi-fingered Imaging Tool (MIT) data and Ultrasonic logging Tools
Optional import of Thickness Data
Display data as log plot with interactive, oriented cross section
Editing and removal of bad data
Centralize/Normalize data
Collar Recognition
Wear/Buildup Statistics
Joint-by-Joint Condition report
Pictured: Understand the condition of casing using data obtained from a Multi-Finger Caliper tool using our Casing Inspection module.